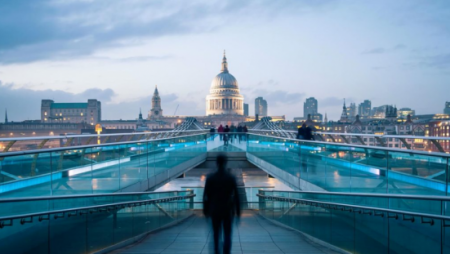 During these difficult times, realising value from existing real estate assets can be a problem for both vendor and investor. The Covid-19 pandemic has particularly affected the large finance houses who are quite rightly reducing the scale of their investments and acquisitions until such time as they see the risks from this virus diminish. The follow-on effect of this trickles down through the property market to point of sales which then begin to grind slowly, if at all. However, for us at Westhill this seems the perfect opportunity to take those assets that would benefit from enhancement and work on these now whilst the country goes through lockdown and a vaccine becomes readily available. This process would usually take 12-18 months from identifying land to enhancing value and achieving exit. It is reasonable to assume that in 12-18 months' time we will have been through at least the very worst of the pandemic and all industries would be back to some semblance of order.
In light of the above, Westhill has established a bespoke cash Fund to assist vendors in unlocking their assets so they don't sit idle during this period.
The Fund is both innovative and straightforward. By partnering with land and building owners seeking to dispose of their assets, Westhill will bear the costs associated with the asset and provide the funding to maximise its value whilst actively seeking an exit.
A typical example of this would be a planning enhancement scenario (see below business case). In this instance, Westhill in partnership with the Vendor would take over the cost of the asset such as business rates etc. and appoint its professional team to assess the use for the site. Once this Best Use Study is complete, Westhill through its fund will then pay for all the appropriate surveys and fund all the planning costs. On a successful planning, Westhill will then manage the disposal process with its team of resident experts. Should the planning be unsuccessful it will cost the Vendor nothing, the costs being borne by the fund.
The returns to each party are calculated as follows:
At the point of entering into partnership with Westhill the land will be valued at open market value. At the point of sale and after cost, this value is returned to the Vendor. Any monies made in excess of the open market value would be shared between the Vendor and Westhill. The exact division of profit between the Vendor and Westhill would depend on both the level of investment and level of risk.
Where the risk is comparatively low and, say, only planning costs are required, the division would typically be 75% for the Vendor and 25% for Westhill.
Since establishing this fund in March, Westhill is currently providing these services on two live projects and negotiating with prospective landowners on many more.
If you would like to avail yourself of these services please contact Sophie Hyde (sophie@westhilluk.com)
CASE STUDY
5 Acres of Un-Zoned Arable Land County Cork
| | |
| --- | --- |
| Description | £ |
| Land Value at point of entry (OMV) | £5,000,000 |
| Holding Costs (12 months) | £50,000 |
| Professional fees and surveys in respect of planning | £150,000 |
| Total Costs | £200,000 |
| Sales Price | £7,000,000 |
| Less cost of sales 2% | £140,000 |
| Net Sales Receipt | £6,860,000 |
| Less Total Costs | £200,000 |
| Total for Distribution | £6,660,000 |
| Returned to Vendor OMV of site | £5,000,000 |
| Profit Distribution | £1,660,000 |
| Vendor 50% | £830,000 |
| Westhill 50% | £830,000 |
| Total Return to Vendor | £5,830,000 |
| Total Return to Westhill | £1,030,000 |
| | |