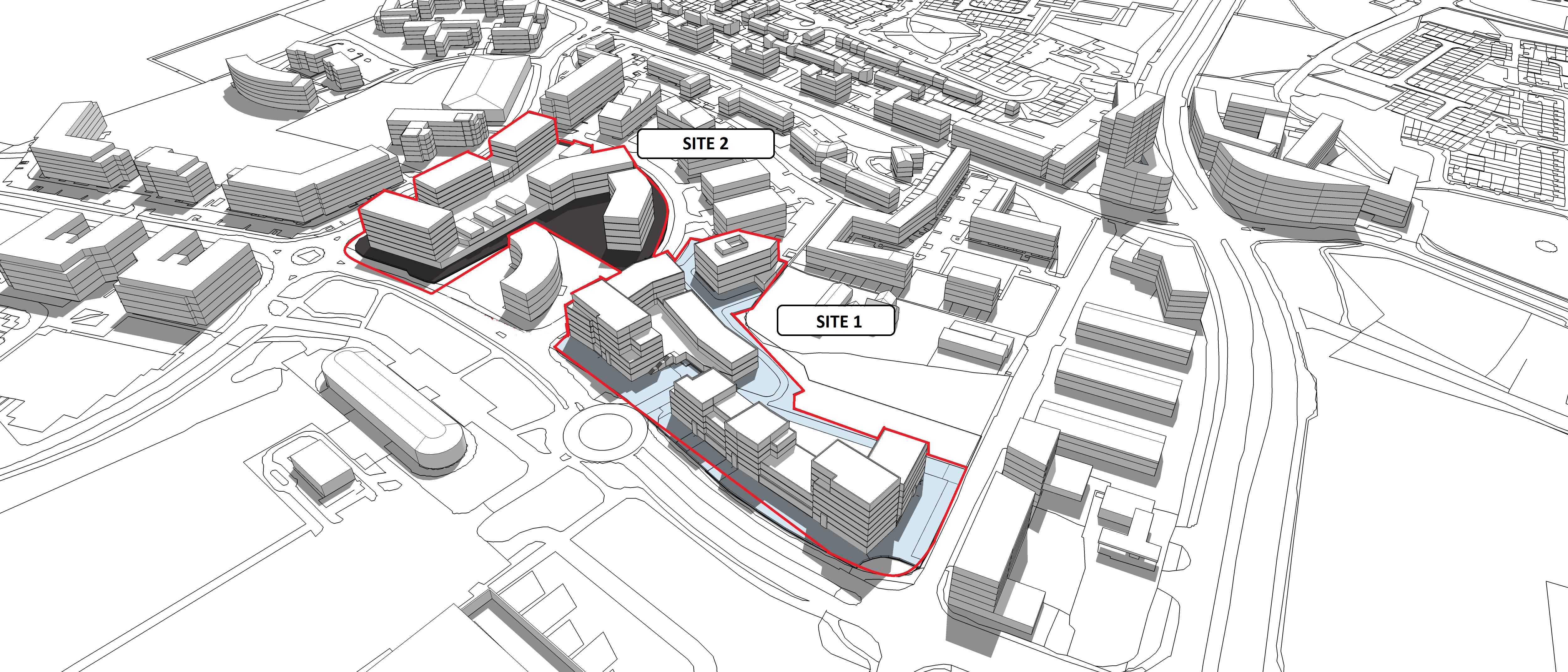 Westhill have acquired two sites at Northwood Business Campus in Santry, with planning permission still to be granted. The sites, of 3.64 acres and 3.43 acres, are located at the entrance to Northwood Business Campus.
If successful in obtaining planning permission, development can commence for the building of 198 apartments and a 2,638 sq m office block. These apartments would consist of studio, one, two and three- bedroom apartments. Alongside the apartments, facilities such as roof gardens, a café, a childcare facility and a concierge desk would be built. 208 parking spaces would also be available, located on the ground floor.
The land benefits from ease of access to Dublin Airport and both the M1 and M50. Significantly, Northwood Business Campus will soon have its own station on the proposed Metrolink railway line, and significant development has already commenced at Northwood Business Campus.
The sites would support both residential and commercial interests in the area as they are zoned Objective ME – Metro Economic Corridor – to facilitate 'high density mixed-use employment generating activity and commercial and residential development.
Read the full article on The Irish Times here